Welcome to a new segment on Yaoi Playground I will be calling Yaoi News, where every Friday I will be sharing with you the latest news from the wonderful world of Yaoi and Boys Love!
We will start with news on two upcoming BL/Yaoi films, and the first bit of news is a little bit sad but understandable given what is going on in the world at the moment… I swear that pun was not intended, but the upcoming movie for last years Given anime (which I am currently working on a review for) has been rescheduled for a release date in Japan of August 22nd instead of the previously announced release date of May 19 due to covid-19 restrictions. Even if we have to wait I'm sure it won't affect the emotional impact this movie will have in continuing the series, seriously I cried so much watching Given.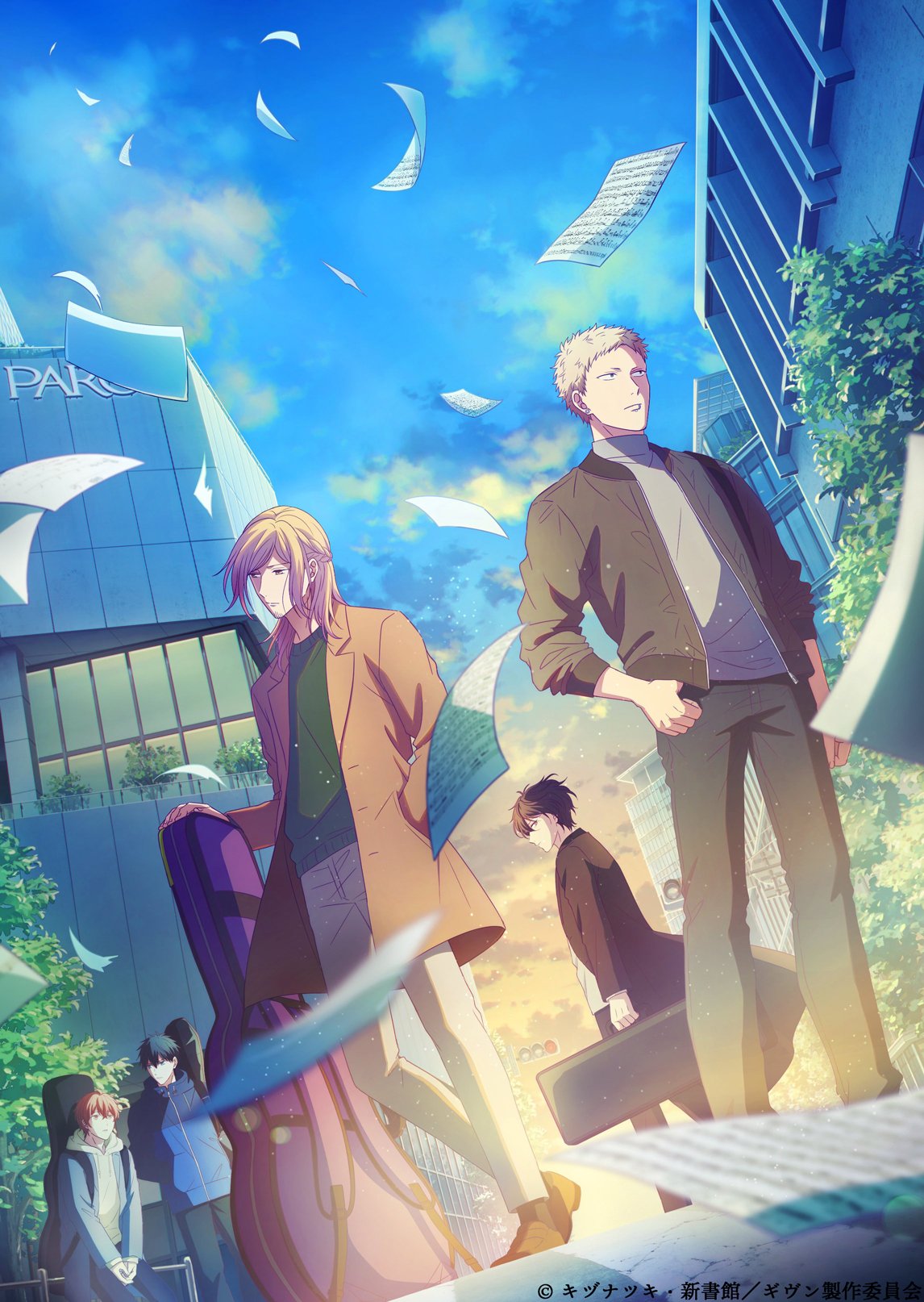 Did you know that the Given anime movie is being produced by Fuji TV's in house label Blue Lynx which will be working exclusively on boys love anime adaptations? Or that Given is not the only title they have been working on? They are also working on a movie adaptation of popular yaoi manga Twittering Birds Never Fly, a must read for any fujoshi who like me enjoys a more adult yaoi story. You know the kind that does not revolve around older teens and college students. Early this week we got an amazing preview of the soundtrack for the upcoming movie that has a very modern Jazz feel to it that I absolutely love.
It's that time of year again, the Steam Summer Sale is on right now and among the titles on sale are a few must play (in my opinion) Yaoi titles. These include My Burning Heart which is 50% off, Morningdew Farms which is 25% off, Hadaka Shitsuji – Naked Butlers at 35% off (just finished this one over a month ago and still working on a review that will give this title justice) and many more but out of the ones on sale these are the games I recommend the most!
The biggest piece of news I have saved for last and that is the upcoming Fujocon that will be July 11 – 12 which is sooo close at the this point and has me so excited as it will be myself and many others I assume first time attending an online convention. I highly recommend following the official Fujocon twitter to keep up to date with announcements and can I just say the guest list has me so excited! These guests include BL Mangaka Ayu Yamane (It's Fine Even If It's Just a Dream) as well as other BL authors of both manga and light novels in the east and west, but the guests that have me most excited as the BL Academics! Damn why did I never think of doctorate study in BL and Yaoi! I am really curious to see what they bring to the table for this con as I have read some of their work already and have found it such a fascinating read!
Till next time I'm your Mistress of Yaoi hoping you are staying safe and sane during these troubled times and not to worry the rest of the world might be in a bit of trouble but our fandoms and what we love will always be here for us!